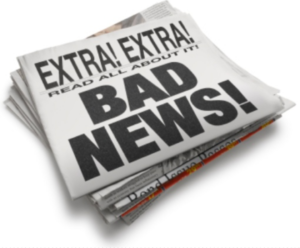 In 2017, consumers were frequently on the receiving end of bad news: Wells Fargo continued to grapple with the fallout from fake accounts. Equifax compromised data. Apple slowed down phones.
And to kick off 2018, there are vulnerabilities in computer chips that will affect "almost all computers, servers, cloud operating systems, and cellphones made in the past two decades." Disheartening, no?
I've been thinking about the nomenclature employed in this case. Calling the two vulnerabilities "Spectre" and "Meltdown" accomplishes a couple things. Taken together, the names seem appropriately technology-adjacent, but I was most interested in Spectre, which evokes something elusive, ghostlike, and therefore understandably difficult to detect—which explains how the vulnerability went undiscovered for more than 20 years.