I've been working on a side project recently to help young people improve their financial literacy and job skills, and I needed to create a quiz that would be accessible to anyone with the link. I'd heard from a colleague that Google recently rolled out a feature allowing Google forms to be turned into quizzes, so I decided to give it a try. The process was easier than I expected and, in less than 30 minutes, my "ultimate credit score quiz" was live for the world to see.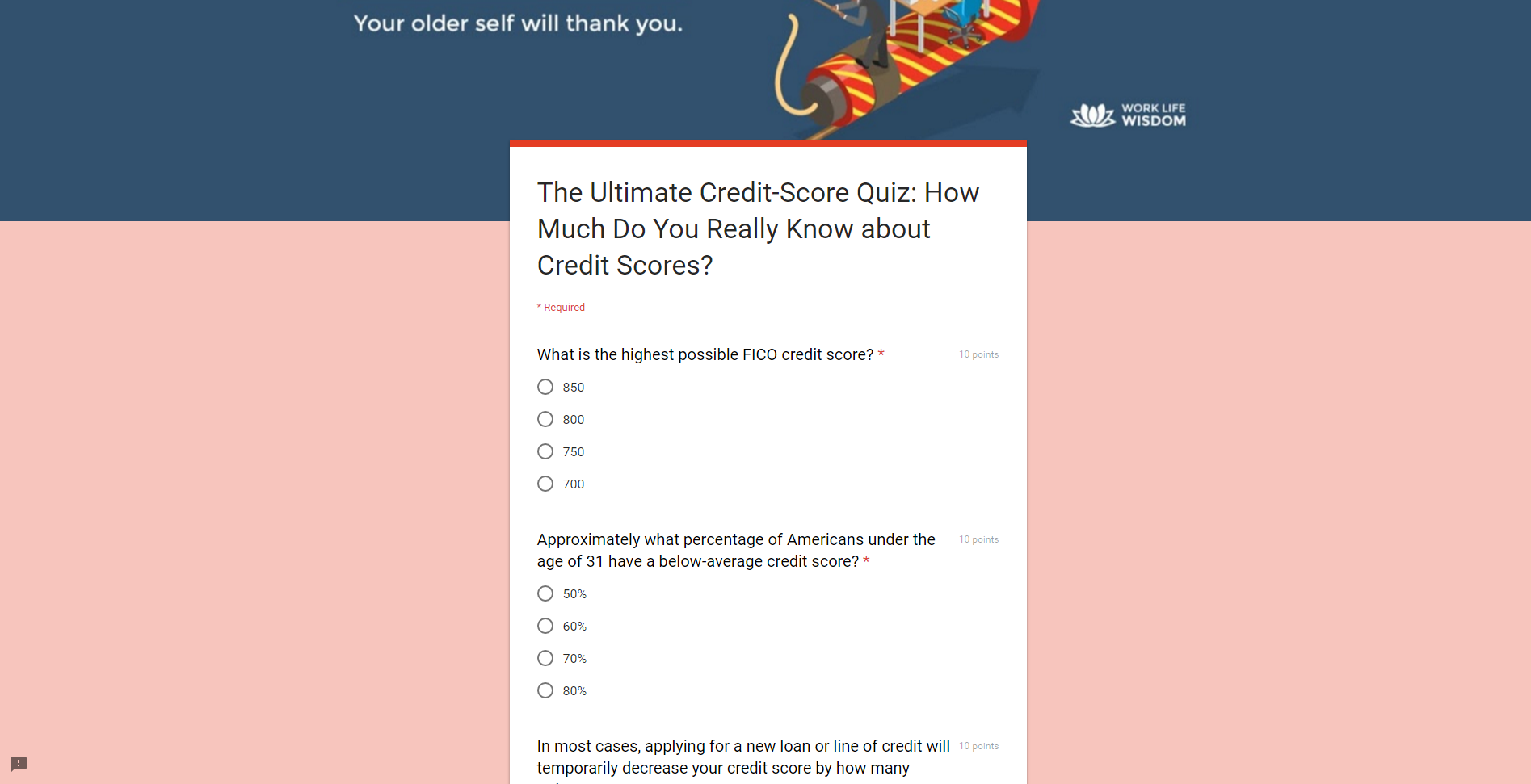 If you're accustomed to having students access your learning materials within a learning management system like Canvas, Blackboard, or D2L/Brightspace, you might wonder why you'd ever want to create quizzes outside your LMS. I had a similar perspective until I began working on projects that included students outside of my institution. For instance, through DePaul's Global Learning Initiative, I frequently work with faculty who are collaborating with foreign instructors and students.
Before the rollout of Google quizzes, the only way we could provide our non-DePaul collaborators with access to quizzes was to add them to our LMS. This process is time-consuming and tends to reinforce the feeling that, as an American institution, we're requiring our partners to learn our systems and do things our way. Because Google quizzes can be accessed by simply clicking a link (no login required), and because many Google products are widely used in many countries, we now have an option for online, auto-graded assessments that feels more open and familiar to students outside of our institution.