The New Media Consortium recently released the 2017 Horizon Report. First launched in 2003, the annual report taps into a panel of higher education experts to identify emerging technologies and trends that will impact the industry near term (one year), mid-term (three to five years), and long term (over five years). In addition, the Report identifies six major challenges to the implementation or adoption of education technology. The first two were deemed "wicked difficult" challenges.
Oh my! What could these be? The first is managing the obsolescence of human knowledge and the second is the changing role of the educator. Let's leave the second on the table for now, and just deal with the thorny first wicked challenge.
According to Samantha Becker, co-principal investigator for the Horizon Project:
"(This challenge) converges with integrating formal and informal learning. Not only is keeping up with new educational trends and technologies an important part of formal PD [professional development], but educators and staff must (somehow) find the time in the limited free time they have to pursue external learning pathways…"
On the human obsolescence front, the report explained:
"Staying organized and current presents a challenge to academics in a world where educational needs, software, and devices advance at a strenuous rate. New developments in technology hold great potential for improving the quality of learning and operations. However, just as faculty and staff are able to master one technology, it seems a new version launches. Institutions must grapple with the longevity of technologies and devise back-up plans before making large investments. There is added pressure to ensure that any tools selected are in service of deepening learning outcomes in ways that are measurable."
How can higher education institutions pave a road that leads faculty on the continual journey to stay current on technology trends and incorporate those into their classrooms effectively? With the support of the online director in the College of Science and Health, my colleague and I launched the Emerging Technology Lab series three years ago. This is one stop on the "yellow brick road" that seems to be making a difference to combat the wicked obsolescence of human knowledge.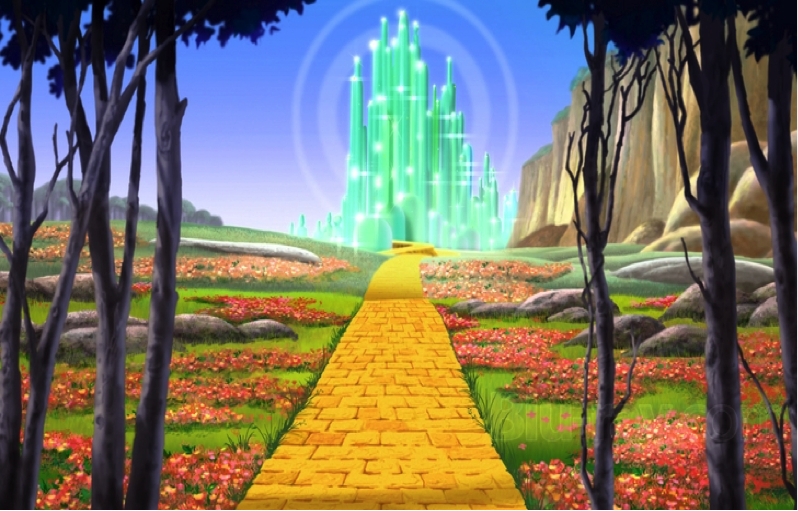 Three times a quarter, we invite all CSH faculty to join us for lunch and an interactive presentation on emerging technology specific to higher education. Some of the topics covered this past year were adaptive learning to help faculty personalize the learning experience, best practices around narrated PowerPoints, how to leverage free online multimedia resources, virtual labs, using technology to help with time management, and moving beyond the lectern to create an engaging classroom dynamic.
In order to get as much participation as possible from faculty at our multiple campuses, we set up an online Zoom meeting which has allowed more faculty to participate. One side benefit of utilizing Zoom has been to expose faculty to an alternative way to connect with their students where they are.
At the end of each gathering, we solicit topics from faculty and then try to incorporate research or cutting edge examples. The combination of free food, easy access, engaging topics, and informal learning have allowed the Emerging Technology Lab series to be a way station on the metaphorical yellow brick road to solve the "wicked difficult' challenge of the obsolescence of human knowledge.